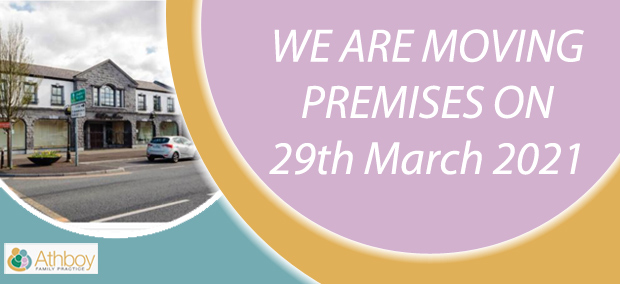 We are delighted to announce that we will be moving to:
Unit 1,
Athboy Medical Centre,
Main Street,
Athboy,
Co. Meath
C15 AV99
on Monday, 29th March 2021.
We apologise in advance that there may be disruption to the services we can provide on Friday, 26th March to facilitate transfer of our lines and IT equipment to our new building.
Thank you for your patience and we look forward to seeing you at our new location.