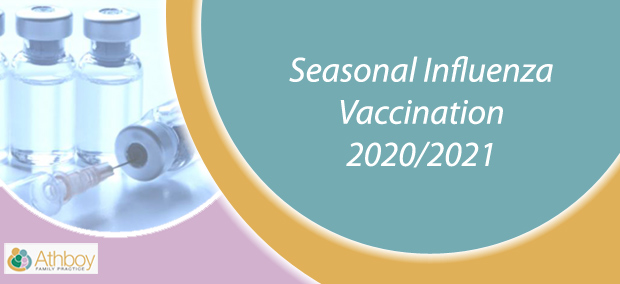 Appointment slots are now available for the flu vaccine.
The flu vaccine for children is also now available.
This year due to Covid-19 the Flu Vaccine will be available by appointment only.
Athboy Family Practice will be running designated Flu Clinics every Tuesday, Wednesday and Thursday.
Booking by by phone (046-943-0098) or email ([email protected]) and we will return your call with an appointment.
There will be no charge for those at risk for the Flu (Whether GMS or Medical Card) as follows:
Over 65's
HCW
Pregnant
BMI >40
Chronic Neuro/Cardiac/Lung/Liver/Renal/Endocrine Disease
Residential Setting
All children 2-12 (nose)
All Household Contacts or Carers of An At Risk Group
For more information please see the HSE website or follow the links below.
https://www.hse.ie/eng/health/immunisation/pubinfo/flu-vaccination/about-the-vaccine/
https://www.hse.ie/eng/health/immunisation/pubinfo/flu-vaccination/flu-vaccine-for-children/